THE PRO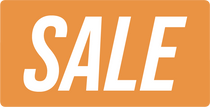 THE PRO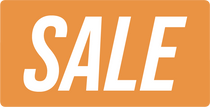 HOLIDAY SALE
Don't miss our special holiday prices!
The power of a full office built to fit in your bag. The ultimate flexible work kit gives you all the gear you need, when you need it, wherever you go. Look no further and Free Yourself as The Xebec Pro.
Includes:

The Tri-Screen 2
The Mouse
The Keyboard
The AirStand
The PowerBank (ships separately and to the U.S. only)
or 4 interest-free payments of $173.75 with
Includes:

The Tri-Screen 2

Our best-selling, award-winning Tri-Screen 2. Work from anywhere without sacrificing productivity with triple the screens. Welcome to the era of flexible work.
The Mouse

Designed for travel, built for comfort. Our compact Bluetooth mouse keeps you productive with every feature you could desire.
The Keyboard

Meet the thinnest full-sized keyboard with easy-to-sync Bluetooth connectivity. Choose your favorite typing angle to fit your workspace style, wherever you are.
The AirStand

The smoothest way to elevate your screens and keep your laptop cool, no matter where your desk is. The AirStand is ergonomically designed to take pressure off your neck and help you get more done.
The PowerBank
(ships separately and to the U.S. Only)
Power up any device. The PowerBank keeps you charged on the go, for longer. No need to plan your work spots around access to power outlets.
Please note The Pro does not include The Tri-Screen Adapter as most laptops do not require the adapter. Click here to see if you need the Tri-Screen Adapter.
"The amazing productivity gadget you didn't know you needed"
"Unlike traditional multi-screen desktop setups, the Tri-Screen 2 empowers users to let their life dictate their work location every day, not the other way around"
"The perfect option when three screens are better than one"
"The Xebec Tri-Screen 2 enables you to maximize productivity without sacrificing portability"