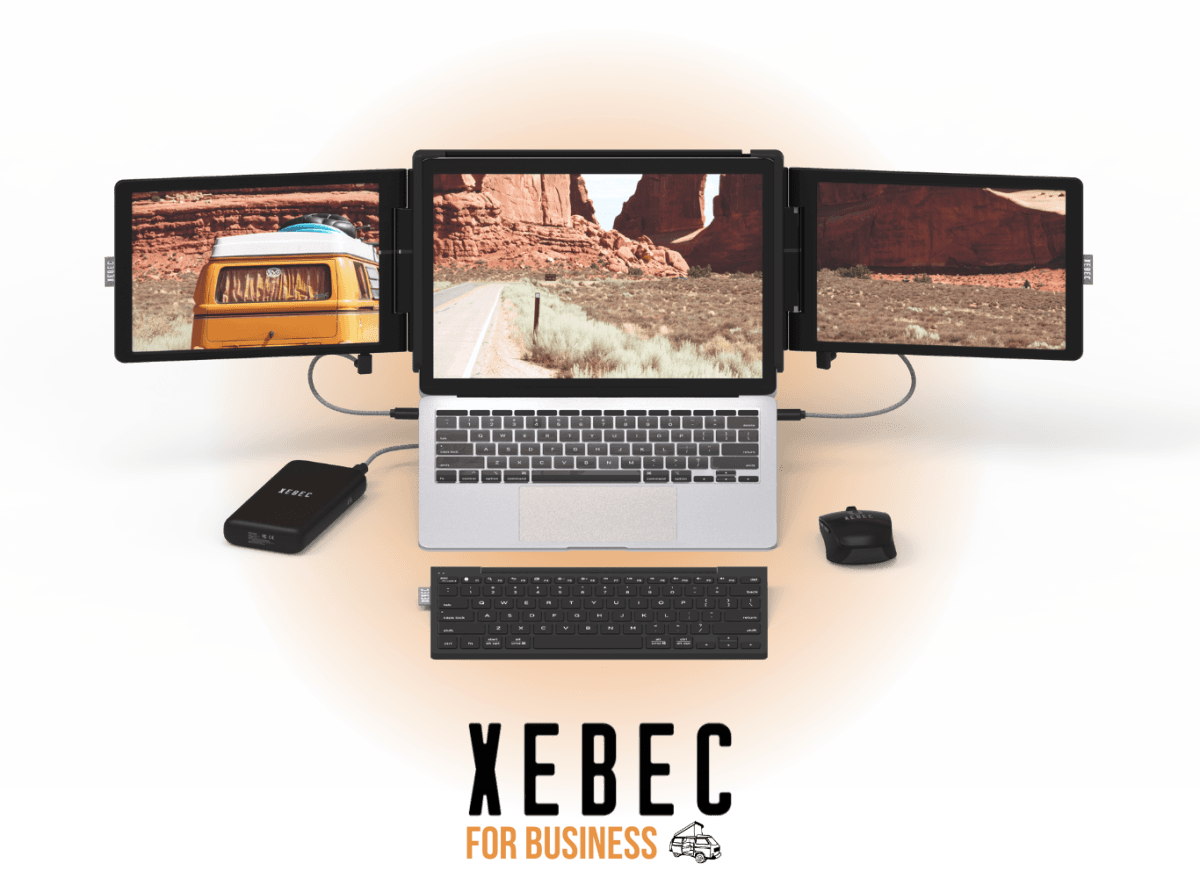 Xebec for business

YOU HAVE GREAT PEOPLE.
WE HAVE THE REMOTE WORK TOOLS TO KEEP THEM PRODUCTIVE.
YOU HAVE GREAT PEOPLE.
WE HAVE THE REMOTE WORK TOOLS TO KEEP THEM PRODUCTIVE.
REQUEST INVITE
Xebec for business
Join the hundreds of businesses that partner with Xebec to supply their growing teams.
"Xebec has increased my productivity and decreased my frustration significantly" - Mike Hudelson, Lexis Nexis
"I would recommend this for anybody or any office" - Alphonso Pendergrass, Federal Aviation Administration
"The Xebec Tri-Screen 2 has changed my work day" - Gilles Roux, Copper Oak
"The experience has been great and our employees were all delighted" - Tom McCalmont, McCalmont Engineering
The Problem
We all need computer equipment such as monitors, mice, and keyboards to be productive at work. However…

Researching the best remote work tools is a waste of your valuable time.
Buying the wrong gear for your team is an expensive mistake.
Coordinating orders from multiple suppliers is a logistical headache.
Relying on outsourced "tech support" is a nightmare.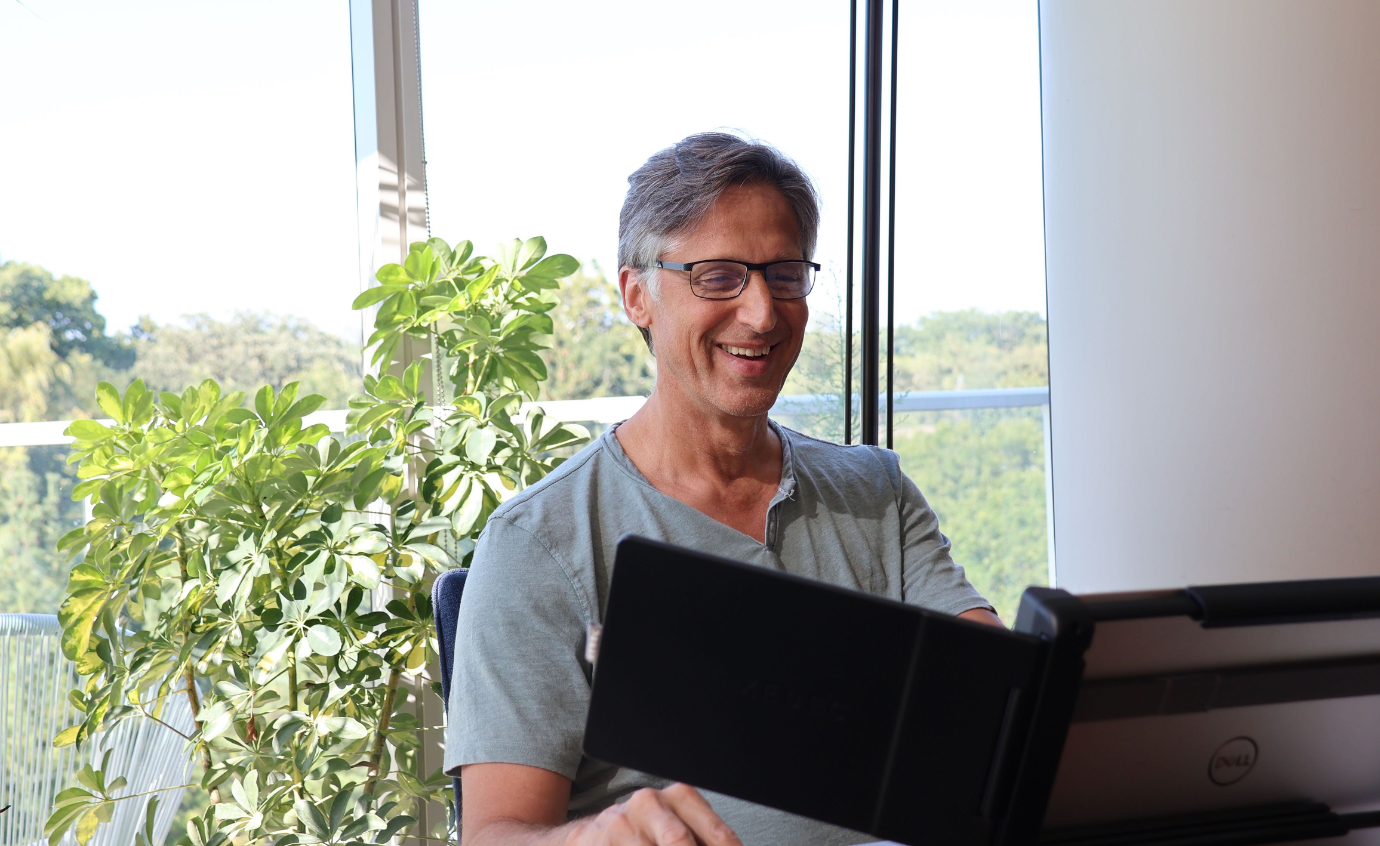 ---
The Solution
Xebec for Business
Xebec for Business
Your one-stop shop for the world's best remote work tools from the manufacturer leading the remote work revolution. With Xebec for Business, your remote teams get the gear they need to unlock their full potential.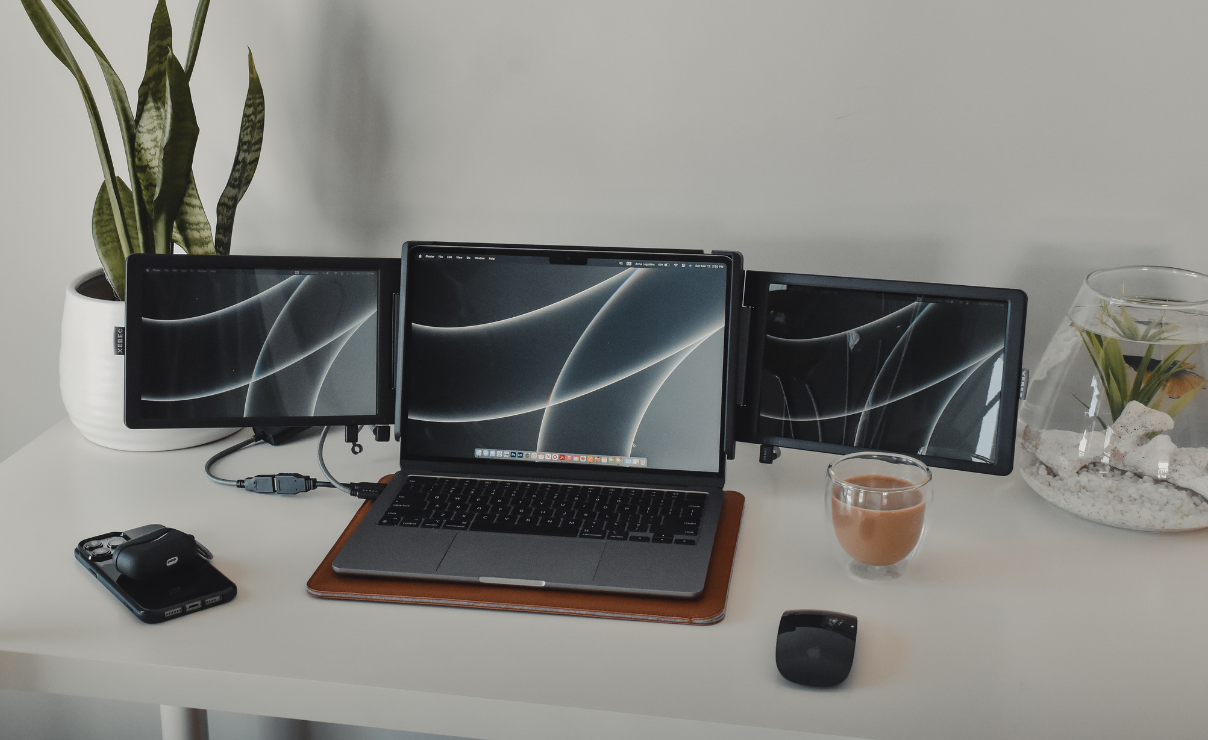 How Xebec for Business Works:
Request an invitation to the Xebec Partnership Evaluation (XPE) below to gain valuable insights on how to get the best from your remote team through a personalized 1-on-1 workflow evaluation with our remote work products expert.
Unlock exclusive pricing and free trials for custom product bundles tailored to meet the unique needs of your growing remote team.
Access end-to-end priority technical support and dedicated account management, ensuring seamless operations for your business.
Request your invitation to Xebec for Business today and revolutionize how your remote teams work.
Thank you for your request.